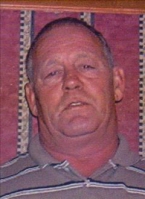 Obituary for Steven Douglas Love
Steve D. Love was born on October 14, 1949 in Cyril, OK to Melvin and Waldine Love. He passed away peacefully at home surrounded by loved ones on April 8, 2017 at the age of 67.

Steve Love lived all of his life in Cyril, OK. He retired from Love's sandblasting and painting. Steve's favorite past times included fishing, coyote hunting, roping and restoring classic pickups.

Steve was survived by his mother, Waldine Thomason of Cyril; four daughters: Angie Craven and husband, Mark, of Hurdle Mills, N.C.; Stephanie Hamilton and husband, Curtis, of Maysville; Jaymie Pinkley and husband, Jeff, of Cyril; and Lindsey Harmon and husband, Nathan, of Cyril; two brothers: Melvin Love and wife, Diane, of Cyril; and Mike Love and wife, Jackie, of Cyril; one sister, Sonya Gilliam and husband, Gary, of Cyril; seven grandchildren: Josh Craven, Dustin Craven, Garet White, Morgan Hamilton, Chandler Pinkley, Camryn Pinkley, and Jackson Harmon. Six great-grandchildren: Kaislyn White, Rielyn White, Greyson Craven, Tinley Craven, Lyla Craven, Colt Beeler; numerous nieces, nephews, and friends.

Steve is preceded in death by his father, Melvin Love.

Memorial Services will be Wednesday, April 12, 2017 at 2:00 p.m. at the Cyril First Baptist Church.