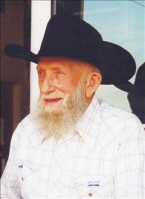 Obituary for Wayne Roland Pointer
Graveside service for Wayne Roland Pointer, 79, of Elgin, Oklahoma, will be at 11:00 a.m. Friday, April 7, 2017, at the Paradise Valley Cemetery. Arrangements are being handled by the Fletcher Funeral Home.

Mr. Pointer passed away on Thursday, March 30, 2017 at his home in Elgin, Oklahoma at the age of 79.

Wayne Roland Pointer was born November 15, 1937 in Elgin, Oklahoma to Ruben and Julia (Hendrix) Pointer. He married Mary Ann Fletcher on February 8, 1962. The two were married for 53 years when she passed away in 2016. Roland was a member of the Apache Masonic Lodge #223 and received his 32nd degree Scottish Rite in McAlester, Oklahoma. He was also of a member of the India Temple in Oklahoma City, a member of the Rowdy Rascals Shrine Unit, and a camel herder. Roland was a member of the Porter Hill Fire Department where he served as chief for many years.

He was preceded in death by his parents, Ruben and Julia Pointer; his wife, Mary (Fletcher) Pointer; and 2 sisters: Wanda Flowers and Marie Ritter.

I lieu of flowers, memorial contributions can be made in Roland's name to the India Shrine Transportation Club, C/O Al Park 580-695-7425 or Don Enix 580-588-2121.